3.15.2006
posted by Donovan at 10:28 AM
Oh online dating...
I think I started to explore the dynamic world of online dating back in 2000 or so.
It was a fairly lame encounter, and I got some pretty crappy responses... then again there was a lot to my profile that reeked of AFCness. My photo's weren't like they are now, and my 'knowledge' wasn't at the level it is now.
Skip six years ahead now...
I attend college, and one of the most valuable resources I have for meeting girls is through this medium which is the Internet. It's literal dynamite!
If any of you are college students (probably about 10% of you), then you know the site I'm talking about. (No, not myspace) Although I have met some hot girls via that recently.
On a side note, this HB8.5, 5'10 blonde will be coming up from California soon to see me. That should be a great experience, and I'm actually alittle nervous.
I noticed that most of my dates now come via an online interaction, not because I can't approach women in the field, but simply because of it's sheer convenience. It's like comparing a buffet to random finger picking food. Online you can have some much leverage with so little investment. (Once you know how...)
A month ago, you might have remembered the South African model I dated for a few weeks. We'll... I met her ONLINE. We had ONE friend in common, so I started with a brief opener of "Do you know blah blah at blah high school." Then it started... (Read about "Along came a model..."
Link
)
One word of warning however...
Some girls are particuarly anal about personal details.
For some reason they can give out their lifelong goals, personal experiences, among other things, but if you ask where they live (eg. general area) they sometimes on occasion get freaked out. Such an occasion last night. (This has only happened ONCE)
I had conversed with this HB7? woman for a week or so, brief messages, and we had TWO friends in common. I asked in passing, "Where about's do you live?" She said, "Don't take offense, but I don't give out personal information." I just said, "Eh, Don't worry." I'll probably never speak to her again.
Having dated numerous women via online using these similar techniques, I found it not offensive, but just lame that she would be that defensive. Defintely a damper on her personality, and conversational skills. (If she would have said, "You'll find out soon enough... where do you live?" That would have been cool) Especially considering we are friends with more than one friend. What made it more of a hit to my ego, is that she wasn't even that hot...
Having said all that, that was just ONCE.
Now for a short plug!
David Deangelo's
Meeting Women Online
program is the BEST program for this subject. He features special guest speakers like
Neil Strauss
(Style), among others that are well-known among the community. (who actually expounds on the whole process of the the infamous "Cube" technique) Awesome.
It's on DVD, or AUDIO CD, and has video clips on the website to preview. You can view them
here
.
My online dating has skyrocketed since viewing the program. It's not just ONLINE, but also gives you a great foundation for alot of other conversation banter, and making yourself more interesting overall.
Check out the pics below.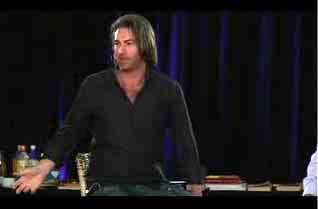 Speakers include David Deangelo, the other David's,
Neil Strauss
(Style), Craig, and a tonne of others.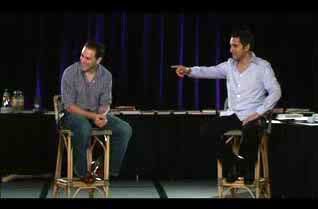 As for me... I'm in love with
online dating
, it is simply another avenue to meet more women while you are out there in the field picking up.
Why not have lots of options?
Donovan
Labels: david deangelo, online dating
posted by Donovan at 10:28 AM
Dating Advice for Men