6.12.2006
posted by Donovan at 10:29 AM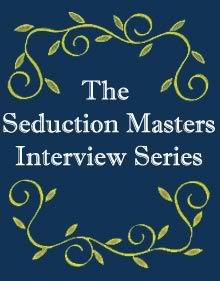 Neil hardly ever does email interviews, and has turned down multiple requests from big time newspapers. This is a special treat for you avid Attraction Chronicles readers. Enjoy! =)Donovan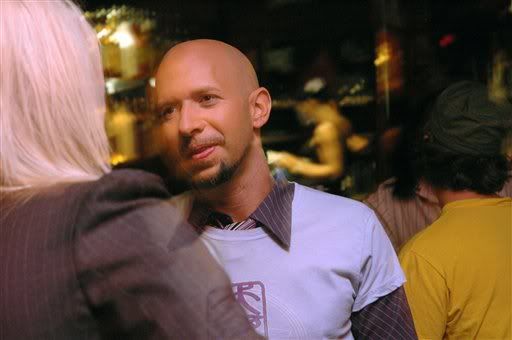 Thanks for doing this interview Neil. With all that's been written and the media exposure of 'The Game', it seems pointless to ask you the typical PUA questions. So I have some others.

First off, why did you choose writing as a profession, and especially writing about culture?

It was an accident. It happened like a snowball rolling a hill. I think everyone always gets asked "Did you always want to be a writer/fireman/cook/blogger?" And when you're young you want to be EVERYTHING. You make up your own radio and TV shows, you play with fire engines, you want to be a farmer, you go to work with a dad. So, in short, I suppose I could have just as easily been a farmer or a fire fighter. I learn quickly.

Tell me about the Stylelife Challenge that you're doing.

I started a mailing list when the book came out at my www.neilstrauss.com website. And since then, I've gotten thousands upon thousands of really moving emails that I just don't have the time to answer. So I thought it would be cool before I dove into the next book to spend 31 days helping the guys who need it most: the guys getting out of rough relationships, the 25-year-olds who've never had sex or a girlfriend, the people who are just petrified at the thought of talking to a woman. The event is going to take place from July 1 to July 31, and the challenge is for them to get a date in that time following the instructions and assignments I give them. It's kind of a thank-you present to my VIP list for being really fucking cool and supportive and open.

You told us in 'The Game' that you had help from Steve Piccus, and his mate. How did that impact your self-esteem/outlook?

A lot of people ask me that. I think the hypnosis and deep inner-game work is something you should do AFTER getting social experience. You need to get out there and interact in order to identify what your internal sticking points are. Then, once they're identified, you can take the steps necessary to fix them. The more specifically you can pinpoint your problems, the more accurately you can defeat and overcome them. I definitely think Steve gave me a huge leap forward in terms of feeling worthiness and letting go of fear. I still vividly remember spending all those hours with my eyes closed and him telling me to imagine crazy things, many of which involved excrement for some reason.

What is your favorite song on your iPod right now?

"Sargin" by DJ Dave and Turkish. They read The Game and made this hip-hop track. It's on my Myspace profile (www.myspace.com/neilstrauss).

If you were entering the community, what specific methods would you use to get to where you are now?

There's one chief rule for improving: hang out with someone who's better than you. They don't have to be the best, just better. I think guys wring their hands too much over "choosing" a method. Just try everything (most of it's free online) and do what works for you. Immediately get started with SOMETHING, rather than standing at the deadly precipice of indecision. You can only learn from it, and it will eventually lead you to what's right for you.

We try and stay positive with all aspects of our lives. But no matter the circumstances, there are some things we wish we could change atleast to a small degree. Do you have any regrets about finding the community?

Of course I have no regret about finding the community, because in the end it made me a much better, happier person. I think the community should be like college for guys: you stay in it for a few years, then move into the real world with the tools to succeed. I think it only gets counter-productive only when people spend more time gossiping or trying to impress each other than actually improving themselves.

If a guy was looking to establish an exclusive relationship, where should he focus his time? On club, day, or talk show game?

Definitely talk show game.

Actually, game to me is just for courtship and attraction. Whether you're looking for a one-night stand or marriage, they all begin the same way - with two strangers meeting.

We know that being friends with 'naturals' increases our social skills, helps us meet more women within their social circle, and improves our ability to attract naturally. What steps do you recommend for befriending naturals that we come into contact with?

The best way to befriend a natural is to let him know that by hanging out with you, he can meet even more women. Game respects game.

I believe one of the biggest problems that guys have, is that they're genuinely not interesting, and/or don't have fun. What are some activities they could take up that would help them develop a more interesting lifestyle/attitude?

Good point. I always tell guys that the best way to meet women is to have something better than meeting women Every guy NEEDS to be doing something physical a few times a week - whether it's working out, surfing, jogging, a sport, or a martial art. Traveling is also a key to become a deeper, richer person. But the most important thing is…not being self-conscious, because deep inside, we all know we're interesting. Some of us are just uncomfortable sharing that side of themselves with strangers because they're worried that they'll be judged.

If you could live in any city/town/country in the world, politics, calamities, lover, and family aside, where would it be?

I haven't found that place yet. But the three trips I'd most like to take that I haven't done yet are New Zealand, Cuba, and a road trip across Russia.

It's amazing to most of us that even some celebrities that you've talked briefly about have trouble attracting women into relationships. Of these, what in your opinion is the main reason some celebrities aren't successful getting stable, beautiful, interesting women?

Here's the thing: Almost every famous person I know can only choose from among the women who approach them. If they see a woman they're attracted to, most of them don't know how to break the ice. Or if they do, their way of accomplishing it is to send their manager or bodyguard over to say, "So-and-so would like to meet you"

In addition, a lot of them get LMR, with these types of women, because she'll start asking them if they do this with all the girls. Some celebrities I've talked to actually have routines to deal with this - and they're not unlike the community's LMR routines.

What I'm more interested in is the women who end up dating these celebrities. I'll see some on the arm of a different famous guy every night. I'd like to learn more about THEIR game.

When you want to escape the demands of being a best-selling author and quasi-celebrity figure, what do you do?

Feeding pigeons in the park, standing on street corners and shouting obscenities at passers-by, and sometimes even loading in a no-loading zone.

Many guys seem to have a problem with Day2's and getting women out there at times (possibly because of no idea what to do). Could you give some interesting examples of your most successful Day2 activities?

Every Sunday when I was actively sarging, I'd map out my nightly activities for the week. This way, when I met someone I was interested in, I could invite her to tag along to the appropriate event or meal or shopping expedition or night out. Some guys do one-on-one coffee dates, but I prefer to bring her out in a small, fun group, so that after a few hours we yearn to break away and be alone together.

What has been your favorite film at the cinemas within the last 3 months?

The last great movie I saw was older than that. It was the documentary "Enron: The Smartest Guys in the Room." It's chilling.

What guys from the community are you still close friends with?

I'm still close with a handful of great guys, and in communication with most others. I'll always treasure the bonds I made. I really have a lot of gratitude, respect, and love for every single person in the book.

Thanks, we look forward to your continued influence in the community!
Other Seduction Masters Interviews:
Labels: natural game, neil strauss, seduction masters interview
posted by Donovan at 10:29 AM
Dating Advice for Men